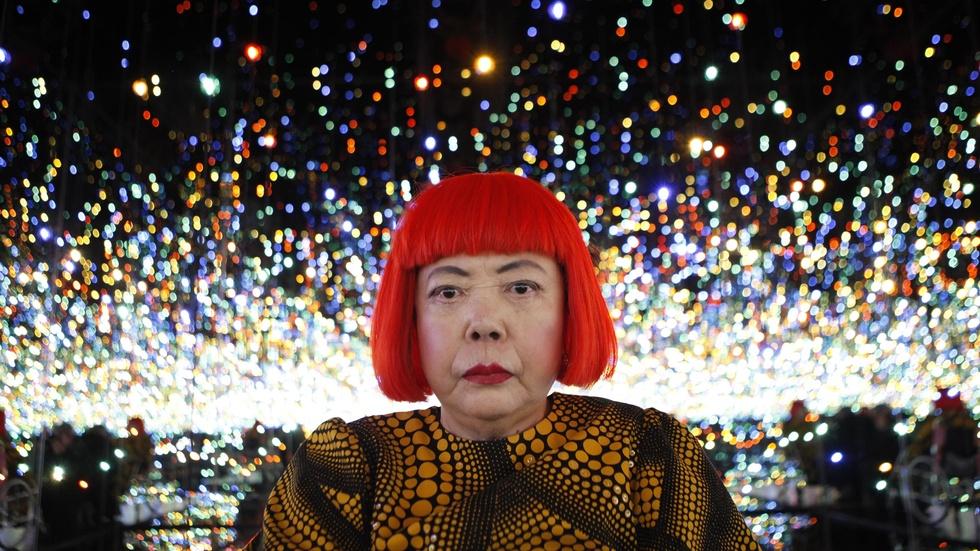 87 Year Old "Polka Dot Artist" views Art as Medicine
Need to escape reality? Step into infinity with Yayoi Kusama: At the Hirshhorn Museum, visitors are lining up to experience Japanese artist Yayoi Kusama's world of whimsy, color, shapes and a peek into the beyond. Jeffrey Brown tells us why this new exhibit is currently the toughest ticket in Washington, D.C. It is there until May 14, 2017.
I discovered this "Infinity Mirror Rooms" exhibit on the PBS Newshour last Friday, and now have it on my must-see list.
Luckily it is traveling to
Seattle June - Sept 2017
LA Oct 2017 - Jan 2018
Toronto Mar-May 2018
Cleveland July - Oct 2018
So I hope to see it in Toronto or Cleveland.
If you haven't heard about her, the video explains her fascinating work. Click on the link above to go to the short video.
BHB